Researched Nutritionals, Physician's Daily™ Multivitamin + D3)
SKU:

UPC:

8.93E+11

Availability:

In stock

Gift wrapping:

Options available
Description
Physician's Daily™ Multivitamin + D3
High-dose D3 & Methylated Multivitamin (Iron-free)
Physician's Daily™ is an advanced once a day multivitamin using only the highest quality ingredients including:
High dose vitamin D3
Methylated B12 as methylcobalamin
Methylated Folate as 6(s) 5-methyltetrahydrofolic acid (Quatrefolic®)
Active B6 as pyridoxal-5-phospha
Supplement Facts / Dosing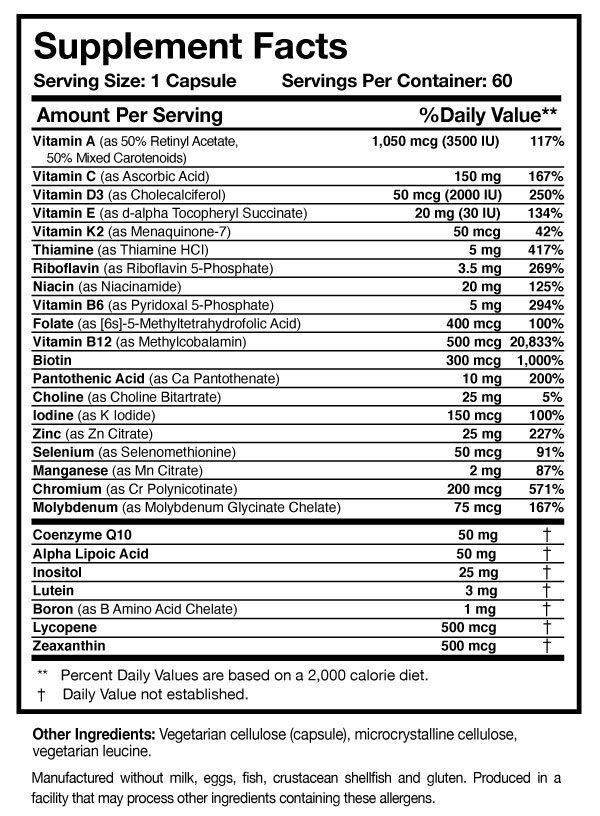 Suggested Use: As a dietary supplement, take 1 capsule daily with food, or as directed by your healthcare practitioner.
Frequently Asked Questions
What is the purpose of the fish, (Tilapia) in this product?
The fish is the source of Vitamin A in this product.
View All
Close